Back To Home
---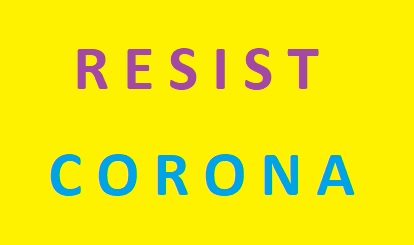 How To Resist Corona
Doctor Hesselink's Opinion
Many people ask what I recommend to increase resistance
to the recent pandemic of corona virus, also known as CoViD-19.
I dare not and do not give out general advice
due to possible adverse legal consequences against myself.
Nevertheless, I can safely report what I do for myself,
and what I recommend for most of my patients.
Exceptions would apply to anyone with unique health problems.
Please consult your physician for individual recommendations.


The following are nutrients that support optimal immune function against most infections.
Vitamin D3, also known as cholecalciferol, 5000 units daily
Vitamin A, such as retinyl palmitate, 25000 units daily
Zinc, 50 mg daily
Vitamin C, 500 mg, 2 times daily if symptom free.
If symptoms of respiratory infection occur,
gradually increase to 4 grams, 4 times daily.
Back the dosage down if loose stools occur.


Once the pandemic has subsided reduce the above dosages to half.
Do not waste your vitamin C by taking excess amounts,
when you are not even sick.
Later if you really do need it, it will be gone.
Do not overdose on zinc as a preventive.
People who got the higher doses were severely ill.
They needed the higher doses for only a few days
to disable their excessive viral activity.
Do not sniff nor spray zinc solutions into the nose.
They are usually too concentrated and therefore toxic
to the nerves of the olfactory system.
This has been shown all too often to cause acute pain
and permanent anosmia (loss of the sense of smell).


---
Click Here For Important Recent Research And References


---

Back To Home